Finest Sterlet Black Caviar
Finest Sterlet Black Caviar
Finest Sterlet Caviar is a black caviar at its finest and is guaranteed to be fresh, plump and ready to be served, because we've paid strict attention to every detail, from the pure artesian water in our fish tanks, till the thermo-coolers used for delivery to our customers. When your caviar will arrive, it will look and taste as fresh as in the day it was harvested.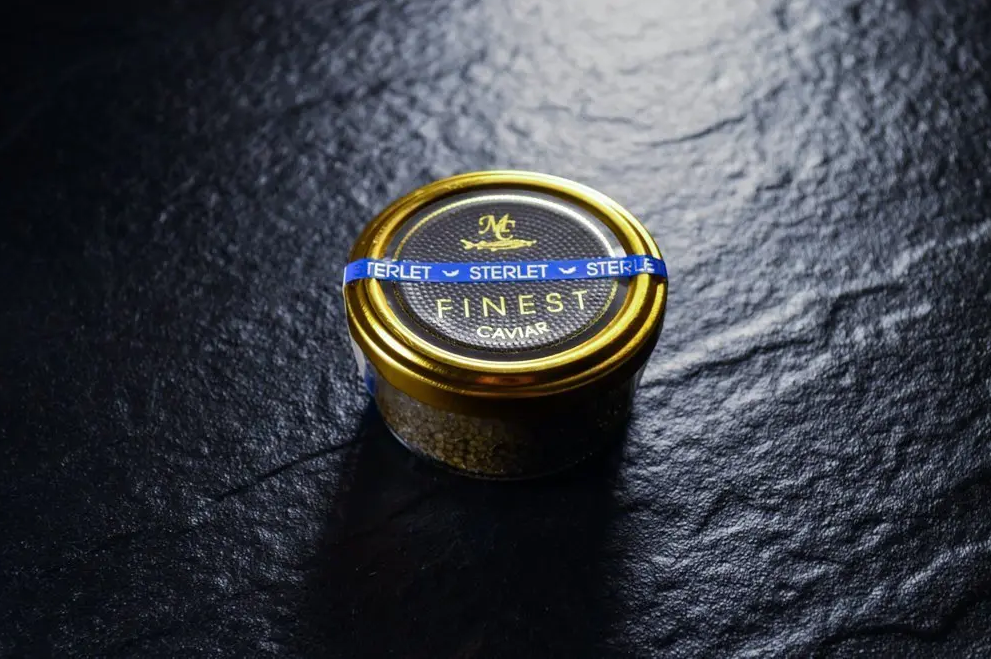 Finest Sterlet Caviar is a black caviar at its finest. With smaller egg size and lighter color, than its Sturgeon family member Siberian Osetra, it has same minerals and vitamins in it and due to nature of the Sterlet, this product has much softer and fresher taste. For all our products we use only crystal-clear water, harvest them on site and process under sterile conditions and for these reasons you will never have any other taste than caviar. Finest Sterlet Caviar is a fully sustainable and doesn't endanger wild sturgeon population.
No chemicals are ever used in the making of Mottra Sterlet Caviar. To qualify this black caviar as a malossol, we only add a slight amount of salt at the very end of the process, just right before vacuum sealing the glass jars.