Siberian Osetra Malossol Black Caviar
Siberian Osetra Malossol Black Caviar
Osetra Malossol Caviar is another product from our proud line of sustainable and fish – friendly caviar, that is produced without killing the fish. Harvested from mature Siberian sturgeon (Acipenser Baerii) using same gentle, all-natural milking technique for 100% guilt-free culinary product.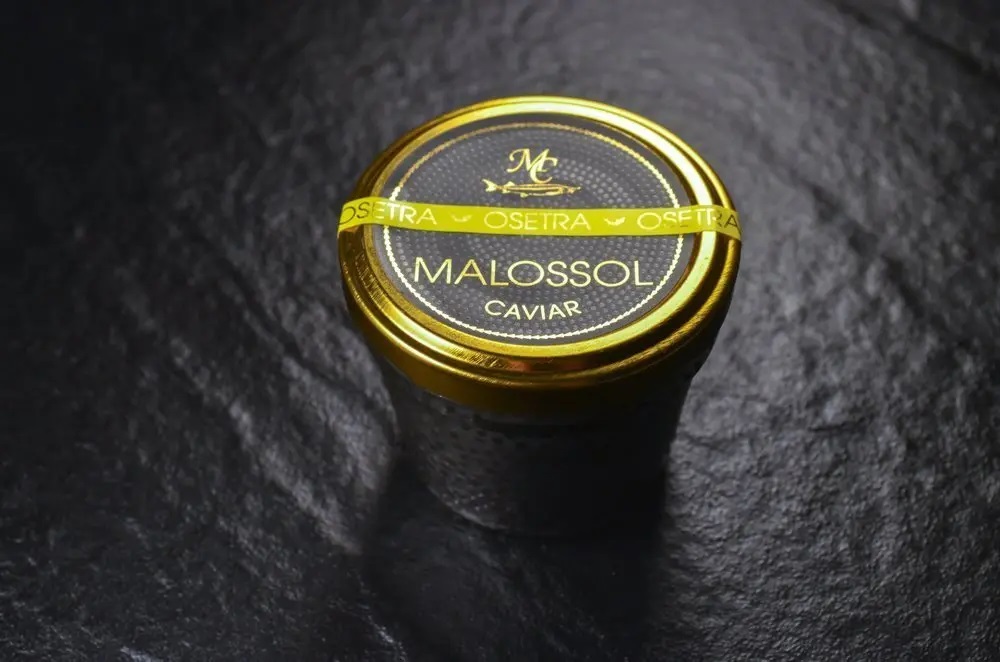 Osetra Malossol Caviar is a true delicacy with more affordable price from our 100% guilt-free culinary product line, with grain-to-grain texture and light flavor, it will take a perfect place at your table and due to milking process you know that no fish is ever sacrificed to put this gourmet on its place.
From the very first bite, it's clear that this is exactly how fine caviar should be – plump, firm, and not a bit sticky with a clean, subtle flavor that's not overly with any unpleasant aftertaste. That's the result of Mottra's entire process that starts with the crystal-clear water of the fish tanks and ends with maintaining perfect control of the temperatures, until the vacuum-sealed jars of Malossol Caviar are in your hands.